On August 31, Prime Minister Scott Morrison secured an end to negotiations on a new free trade agreement with Indonesian President Joko Widodo, opening a path for Australian universities to build new campuses in Indonesia. Negotiations began in 2012, but have recently ramped up. President Widodo and Prime Minister Morrison signed a memorandum of understanding committing the countries to get a free trade deal done by November.
Cooperation with Indonesia in the higher education space is both promising and complex. The prospect of Australian campuses in Indonesia represents another set of opportunities for education providers, in facilitating "internationalisation at home".
---
Read more:
What Indonesia expects from Australia's new Prime Minister Scott Morrison

---
The higher education component of this free trade deal is important to Australian universities and to the broader economy. But its negotiation presents significant challenges. It's important to carefully consider how Australia approaches establishing campuses in Indonesia, keeping in mind the student experience is most important.
Education cooperation with Indonesia
Australia faces competition from other countries trying to attract Indonesian students, including the US, Malaysia, and increasingly China.
Education is crucial to the Australian economy. The category of education-related travel services is Australia's largest services export and its third largest export overall. Australia is the most popular destination for Indonesians studying overseas.
But given Indonesia's large population (about 260 million) and close proximity to Australia, the number of Indonesian students studying in Australia at a tertiary level is surprisingly low. It sat at around 20,000 in the year to June 2017.
Far more students come from China (about 166,000) and India (about 70,000). While these countries have bigger populations, we still might ask why a proportionately lower number of Indonesian students come to Australia for university and vocational courses.
Part of the answer is only about 46,000 Indonesians study at a tertiary level overseas. The proportion of the Indonesian population who complete tertiary education in Indonesia or another country is not high. The gross tertiary enrolment rate is about 25% – but the completion rate is lower. The Indonesian government is prioritising the improvement of the quality of its education system at all levels.
---
Read more:
Indonesia's knowledge sector is catching up, but a large gap persists

---
This is, in part, why the education component of the trade deal is complicated. Australian universities have already expressed interest in establishing campuses in Indonesia. But these cannot be wholly owned by Australian institutions. The Indonesian government has indicated Australian universities must form partnerships with local private institutions.
Under the free trade agreement, Australian universities would be allowed to own 67% of the campuses. Foreign investors are currently barred from majority ownership in an Indonesian university.
Opportunities, risks and the 'market'
While it's tempting for international education providers to see Indonesia as a growth market while the economy and middle class expand, we shouldn't assume the number of Indonesian students studying at Australian universities will increase.
The Group of Eight (Go8) has argued in a submission to the Department of Foreign Affairs and Trade (DFAT) that the establishment of Australian campuses in Indonesia would provide study opportunities to students who couldn't afford to study in Australia.
But there's much to be negotiated and designed in regard to offshore campus structuring and managing risk. The experiences of establishing campuses in other countries have varied, and some have failed.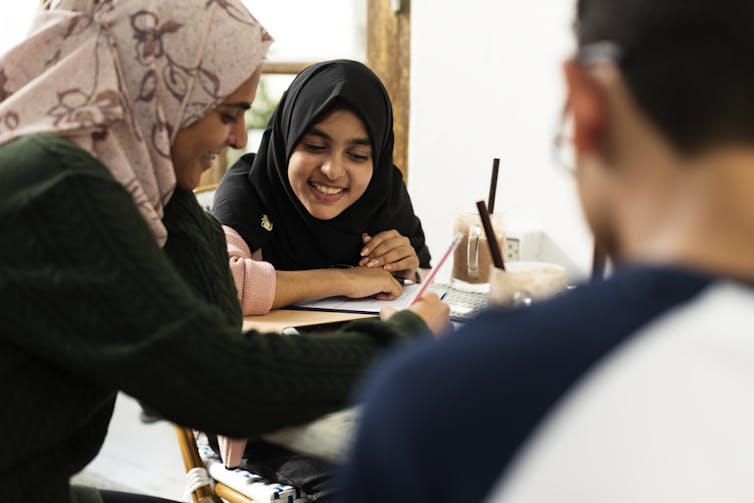 Indonesian students aren't just cash cows
We should also caution against a tendency to consider international students primarily in terms of sources of revenue. Their individual learning experiences and well-being while in Australia, or on overseas campuses of Australian universities, must be at the forefront of decision-making in this space.
Our understanding of the Indonesian education system and the needs of Indonesian prospective students could be improved. A recent report is a rare example of the research we should undertake and understand.
The report examined the reasons Indonesia has so far failed to develop a high-quality education system capable of producing strong learning outcomes. It concluded this was mostly due to issues of power and politics, not funding or poor management.
If it's done well, the internationalisation of higher education is an important part of broader diplomatic relations. We should see the overseas campuses proposal as a potentially valuable part of our efforts to improve an often fraught bilateral relationship.
The strategically minded may also see it as an effort to balance Chinese influence and competition in Southeast Asia. But Australian universities should remember this is one dimension of a large and complex set of collaborations with Indonesian students. They are, most importantly, young people making big decisions about their future.

Avery Poole, Assistant Director, Melbourne School of Government, University of Melbourne
This article was originally published on The Conversation. Read the original article.